2016 Christmas / New Year holiday period office closure
Author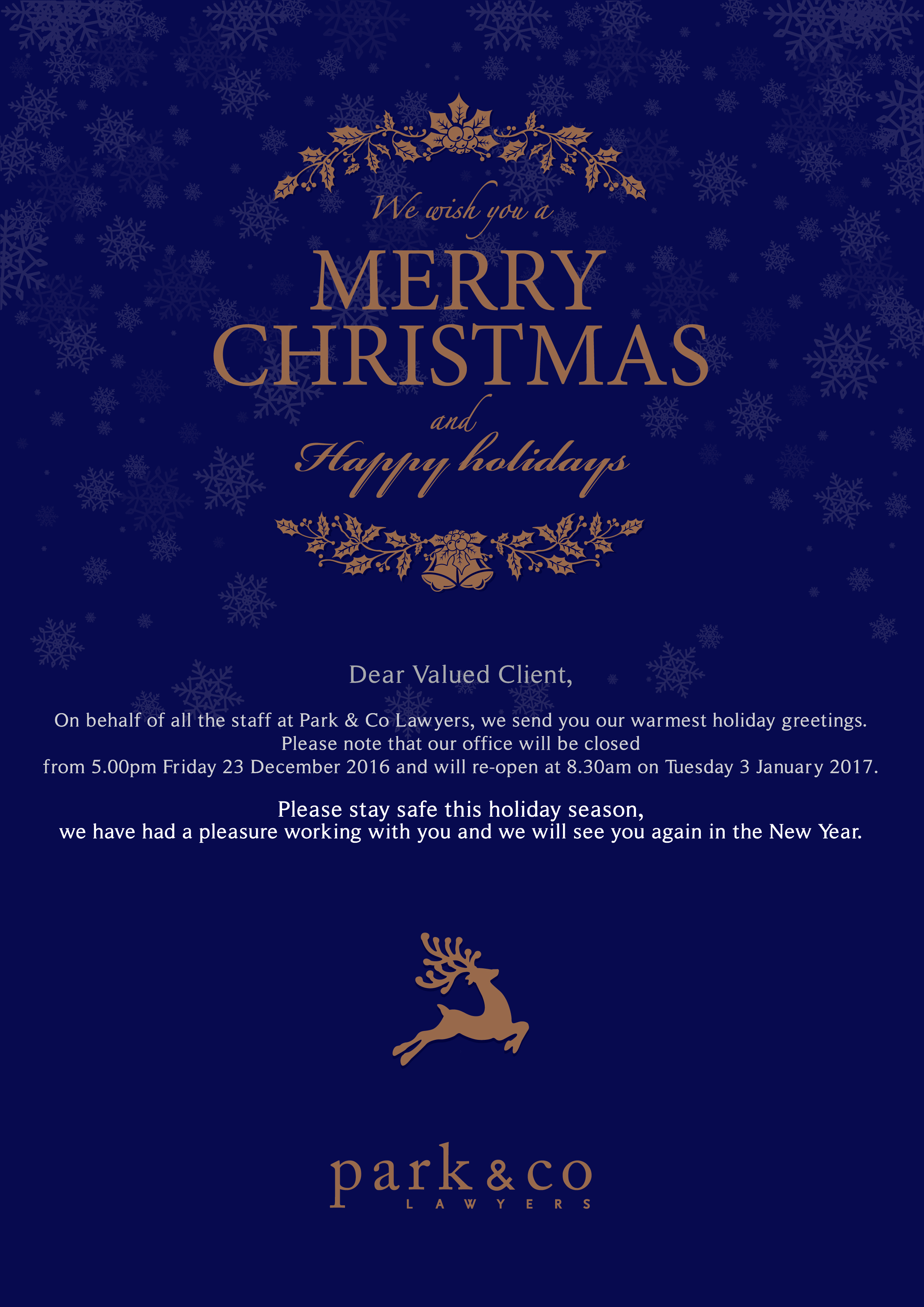 Dear Valued Clients,
Thank you for your support in 2016.
We take this opportunity to wish you a Merry Christmas and prosperous New Year.
Wishing you all a happy and safe festive season. We look forward to working with you in 2017.
For anything urgent - just email us on
[email protected]
Thank you.